Shopify vs
woocommerce
Whether you're a local Los Angeles business or international, your website is by far the most vital strategic asset you own. Website design determines how people see your brand and the business results you can achieve. Shopify vs WooCommerce are two viable options.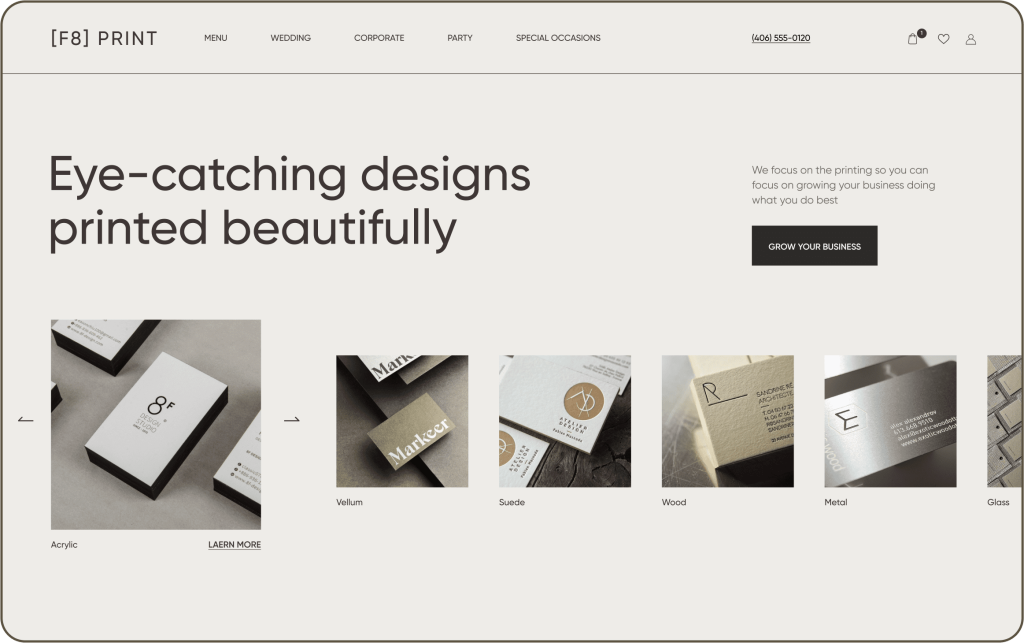 WHAT TO LOOK AT TO FIND THE
BEST

ECOMMERCE PLATFORM
Both have their own unique features and pros & cons to consider. But far too many jump at a choice because they don't know what website functions will matter most over the long term and how making certain choices now can stifle growth and cost them a lot within a few short years. To avoid this trap, start by asking yourself some important questions.
Do you currently have a website?
What types of products (physical / digital) are you selling / offering ?
What does day-to-day management / maintenance look like?
What kind of design capabilities / flexibility do you need?
Do you need advanced ecommerce / sales features?
Would you accept longer build time for a better ability to meet business goals?
What cost fits into your budget?
What payment types do you need to accept?
Does SEO matter to your business? That's a trick question.
Should sales, marketing, service, and analytics tools work with your website?
How will you get the most value for your money?
COMPARISON:
SHOPIFY VS WOOCOMMERCE
Shopify is designed to appeal to the masses.
It has the common features you see on eCommerce websites these days—everywhere. Those features are designed to be easy to set up and you can launch a Shopify website fairly quickly with no web design experience. It's mostly drag and drop within a limited number of themes that offer some plug-ins for customization. They take care of a lot of the technical stuff like website speed and security, so you don't have to.
We can sum up where Shopify falls short in two words: customization and scalability… or lack thereof. You're stuck with the customizations Shopify offers you, so your website looks like every other website out there. You're unable to make changes you would expect to be able to make to your own website for SEO, business goals, and a delightful user experience. This may not seem like a big deal when you are just starting out. But as you grow, lack of control over the website experience becomes a major headache. The need to migrate to a more customizable platform in the future is a cost that the lower monthly cost of Shopify doesn't fully communicate.
Shopify plans start at $29/mo (as of 2023) for a very basic single-person business model website. Most businesses with some employees with need at least the $299/mo plan. Hosting is included, which saves you about $135 per year ($11.25/mo). This doesn't include any separate plug-ins of transaction fees you pay separately.
You have the ultimate control and creative freedom with WooCommerce website.
WooCommerce is an open-source ecommerce platform through WordPress. It has limited out of-the-box capabilities compared to Shopify. However, because it's open-source, you have almost unlimited ability to customize the website to meet your unique business needs now and into the future. This greater creative license opens the door to building a web design that sets your brand apart, showcasing the unique beauty and function your brand offers, all while delighting customers, and turning visitors into fans. You have unlimited ability to SEO the site to maximize your visibility in searches.
This freedom does come at a cost, however. You'll need professional web design services to bring your creative vision to life. You also have to pay annually for web hosting and a domain number, around $135/year. On a positive note, WooCommerce and WordPress are free. This means professional web design is the only real expense, and it's mostly an upfront, so you don't have monthly subscriptions, impacting cash flow. The cost of custom web design varies based on your goals and needs, but a designer will be able to give you an accurate quote.
When we deliver a web design service, we provide written and video instructions and guidance for our customers to update their site without us, so you have a choice about when to do it yourself or get our help.
WOOCOMMERCE VS SHOPIFY
PROS & CONS
You can use both of them to build and manage a money-making website. Both can be user-friendly for customers and your website manager, but they have some distinct differences.
Shopify
Fast load time
Includes SSL certificates
Built-in mobile optimization
Optimized CSS & HTML5 coding
Lower up-front costs
Fewer customizations force a ceiling on website performance
Limited blogging capability makes it harder to rank and engage
Limited URL structure customization. Can't put keywords in your URL
Limited structured data support limits access to prime search visibility.
Can't access code for real search engine optimization
You may have disreputable server neighbors who can threaten security
WooCommerce
Uses customizable SEO-optimized code
Search engine-friendly URLs you need to truly SEO
Rich snippet support to capture prime real estate in search results
Robust blogging support to generate authority and relevance
Better control over outstanding website experience and performance
Any cons can be easily addressed by professional developers
Unique, made-for-you design
Higher up-front
Longer site development time
Woocommerce vs Shopify
pricing
For Advanced Shopify, you'll pay $299 per month or you can get custom pricing for Shopify but it still limits your customization. You also have a high probability of having to migrate to a custom site as you grow, which adds to the cost.
Alternatively, custom web design with WooCommerce gives you all the features of Shopify + independence. You have full control over the website experience and that experience grows with you. Most of the cost is upfront, so your website quickly becomes an asset, not a monthly liability. You'll know how much you'll pay before we begin, so you can make the right decision for you. Ultimately, you'll spend less over time on getting a custom site.
WooCommerce seamlessly integrates with various existing systems, including inventory management, accounting, and CRM software. This integration streamlines your operations, reduces manual work, and improves efficiency, ultimately contributing to long-term cost savings and profitability.
WHO'S IT
GOOD

FOR: WOOCOMMERCE VS SHOPIFY

So, when it comes to WooCommerce vs Shopify, Shopify is perfect for beginners and time-pressured startups who are only focused on today because they need to prove their concept.

Shopify hosts your website for you, which is nice. With Shopify integrations, it does handle some limited backups and security. But that's extra.

Choosing Shopify means limited blogging capability.

Bottom line: You need blogging for SEO and complete control over the code behind the blog editor to truly optimize. Blogging provides high-quality, high-intention traffic and links from other reputable sites to build authority. Content is valuable for helping people choose your brand over the competition.

WooCommerce is for established businesses and startups who want the freedom to grow quickly.

Does this sound like you? You want creative design freedom to meet specific business needs with custom functionality like cost estimators and interactive experiences. You understand the value of presenting your unique beauty. You don't want a website that looks like everyone else's.

You might also be in high-end markets where people have exquisite visual taste. They appreciate beauty deeply, and your website communicates that your brand can deliver that experience.

Your website needs to speak your values (and only your values). WooCommerce gives you the independence to do this. You need to stand out from the crowd and make an impression to build a brand people love.

If you value freedom, independence, and beauty, along with lower monthly costs, your business will benefit from a made-for-you site.