Looking for the
best

seo firm?

Select examples of amazing SEO results we helped our clients achieve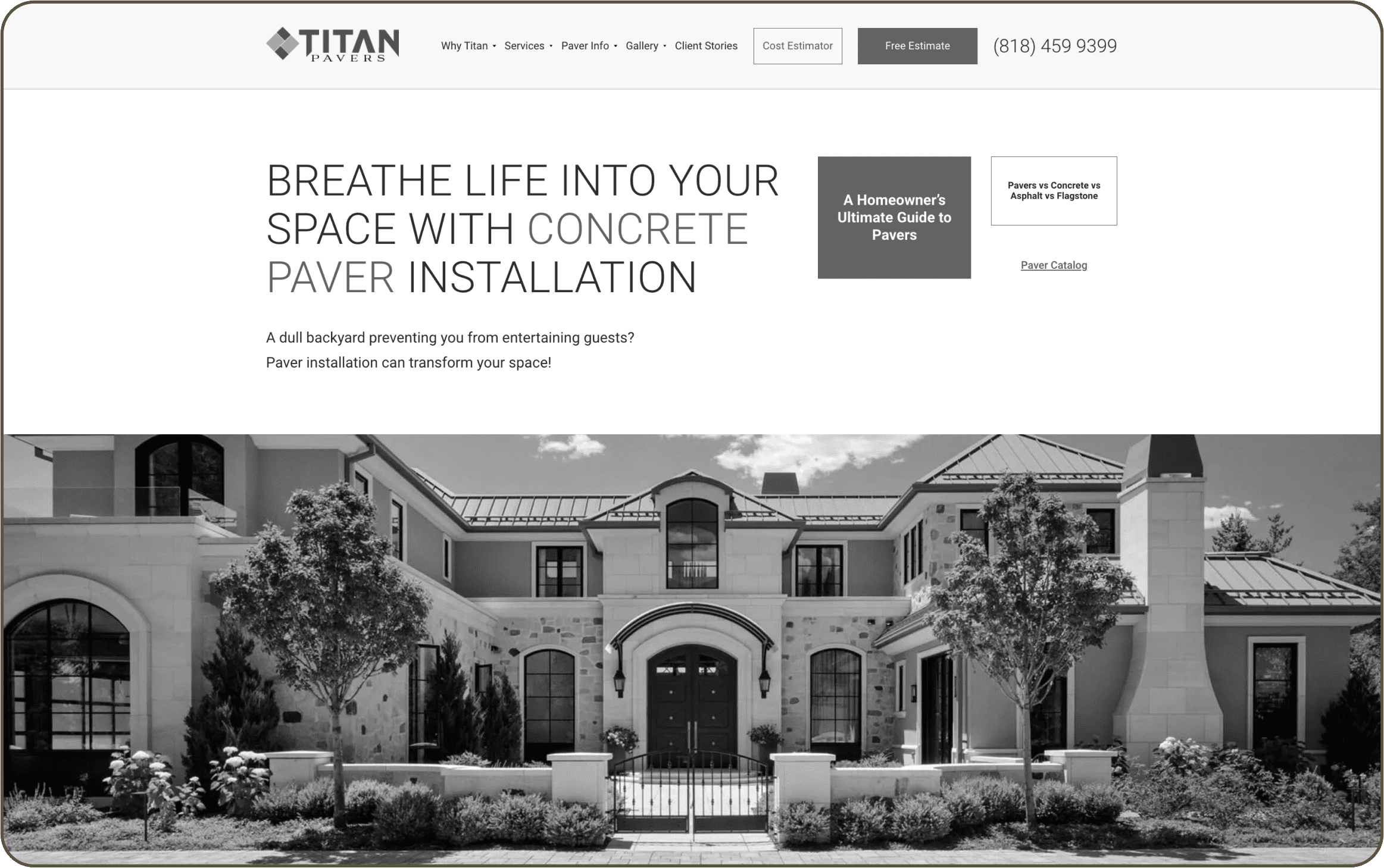 What is
Search Engine

Optimization?
You set out as a business owner—your ultimate goal is to drive sales. The problem? Today's digital world adds an extra layer of complexity to work through just to get the recognition your business deserves. SEO services are the solution!
Every single day, people perform 3.5 billion searches on Google alone. That's an astounding number, but doesn't even account for all those other search engines. SEO services are all about optimizing your website and the content held within those pages to attract traffic to your business.
On the surface, search engine marketing is simply optimizing content to help your business rank better on web search giants like Google, get traffic, and convert that traffic into sales. But so much more goes into the equation that alters the effort and the outcome, which is why working with the best SEO agencies is vital.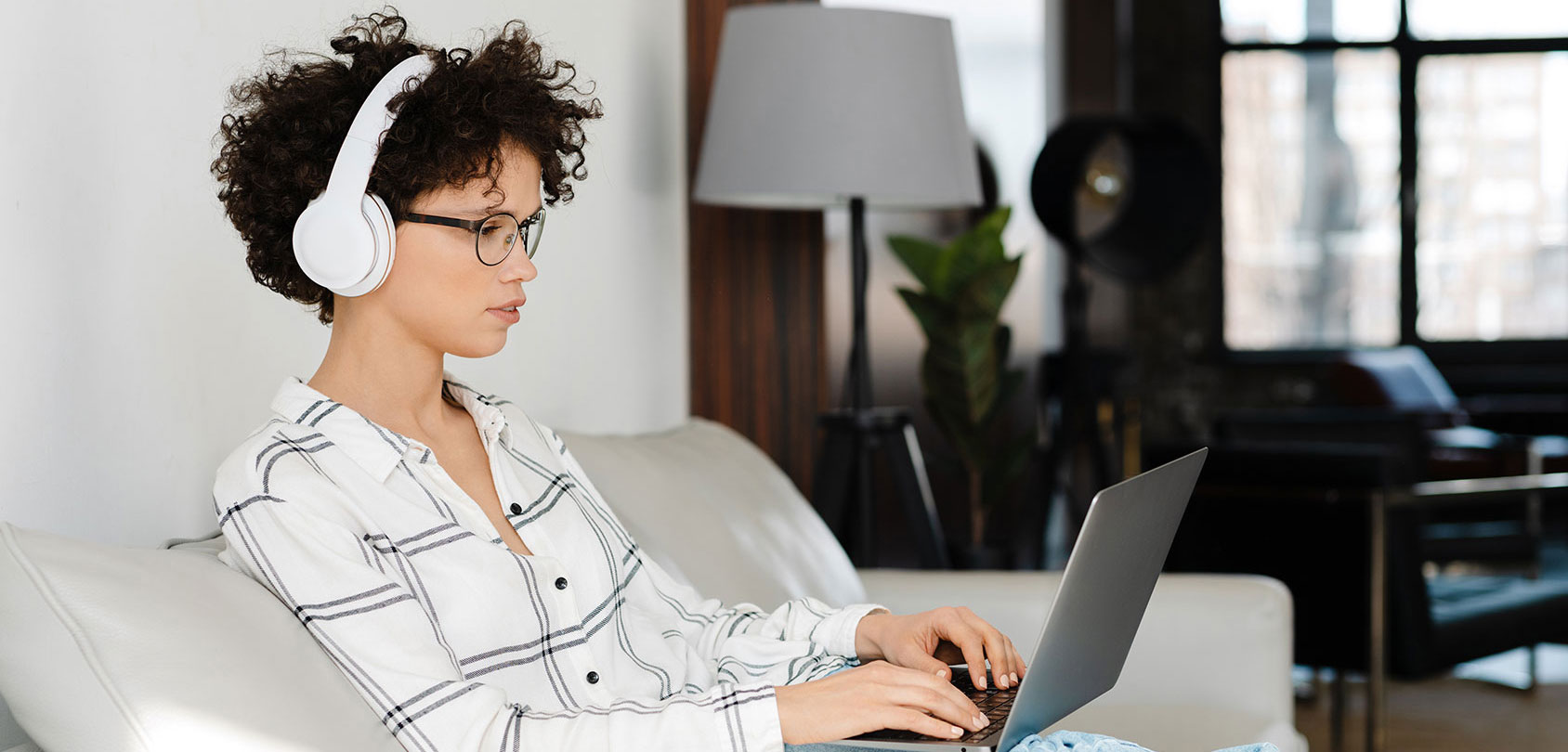 Search Engine Optimization
SEO

, Why Bother with Search Engines?

Today, customers see little separation between doing business online and in real life. Business interactions that start online often end with an in-person visit. Further, if the online marketing strategy and search engine optimization (SEO) are done well, interactions continue online even after you provide the service.

It doesn't matter what type of business you run. Customers spend massive amounts of time online doing consumer-related things, and 93% of online experiences start with a Google search. An astounding 8.5 billion Google searches happen every day.

While online, your target customers are checking reviews, searching for specific product answers, interacting with branded content, getting customer support, and viewing online ads.

Search engine optimization allows you to reach these individuals where they spend their time—on the internet. You connect with them in moments when they're figuring out what they need, why they need it, and who to buy it from. Without SEO marketing, your competitors earn this business instead simply because their onsite SEO performs better than yours. Therefore, the competitor is more visible and easy to find.

Our Los Angeles SEO agency provides SEO services to systematically and reliably:

Generate brand awareness
Build trust
Increase website and foot traffic
Convert high-quality leads
Retain customers
Did you know 65% of people search for something on their phone first when they want to buy something? In fact, 79% take meaningful online steps toward becoming a customer before making a purchase. As many as 45% of people buy goods and services online that they will then receive in person.
In other words, online and in-person are one continual and coherent customer experience. If you run a business, your online presence matters. Our Los Angeles online marketing agency can help you get real-world results through online marketing and professional SEO services.
Online and in-person are one continual and coherent experience. If you run a business, your online presence matters. Our Los Angeles online marketing agency can help you get real world results through online marketing.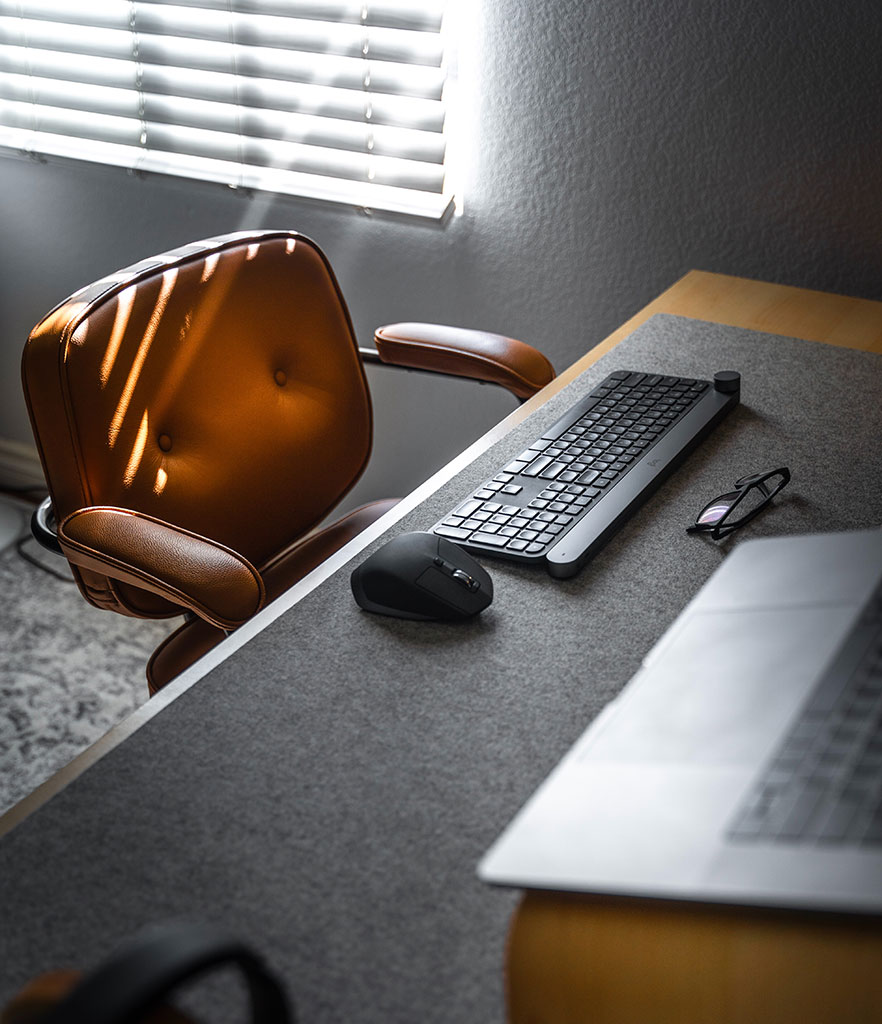 Not seeing a spark to get your brand noticed?
Reach out to Deesse Media to get a free site audit ($100 value) on us.
search engine marketing 101
What Does Search
Engine Marketing

Involve?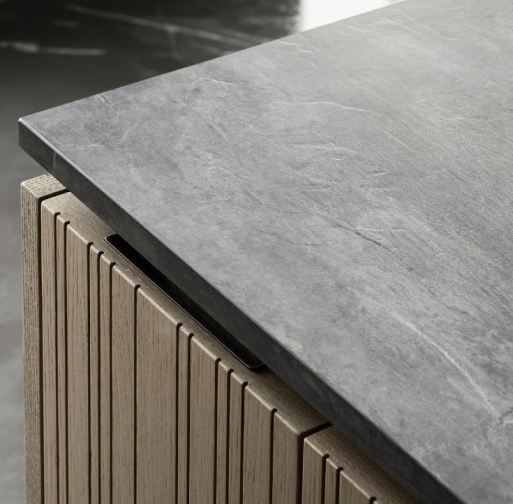 On-Site SEO
On-site search engine optimization is all about making your website search-engine friendly. This process is data-driven and involves a plethora of research into things like: Keyword performance, keyword competition, long-tailed keyword usage, and more. The best SEO agency will utilize the harvested data to enhance and optimize your website to coincide. For example, if we find specific keywords that are getting used to search for your company the most, we will build an entire SEO keyword map (semantic core) to stand as the framework of your web pages. The framework of on-site SEO is a bit like the frame of a house; without it, the house wouldn't stand, and neither will your website.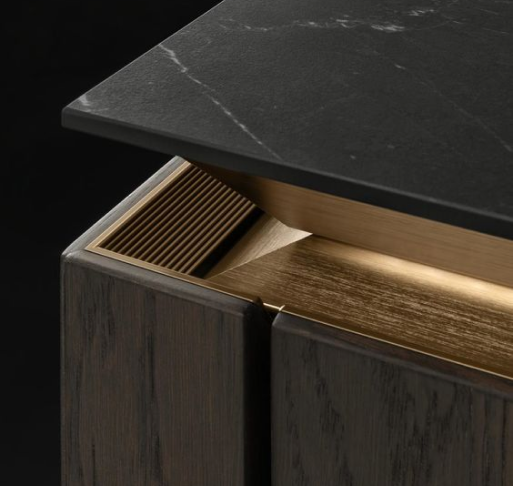 Content Marketing
If the on-site SEO is the framework, content marketing is the siding, the windows, the walls—this is what makes the website look attractive just like these are the items that make a house attractive. If your content is subpar, and you have a stellar framework, you won't see the best traffic conversions. No one who lands on a web page via a search result wants to see a bunch of haphazard words slapped together on a screen. The content must offer value, must offer SEO packaged in an attractive, logical way.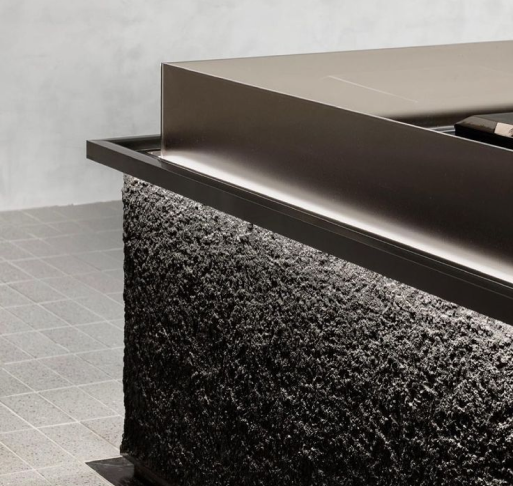 Building Online Trust and Reputation
Backlinking through local media outlets, outside blogs citations, and local directories gives your website a presence that appears trustworthy. No matter how well your website has been optimized, it is these external items that can be the defining factor of the success of your efforts. On-site SEO is the framework, content is the attractive package, and trustworthiness is the reputable factor that drives a lead to a conversion.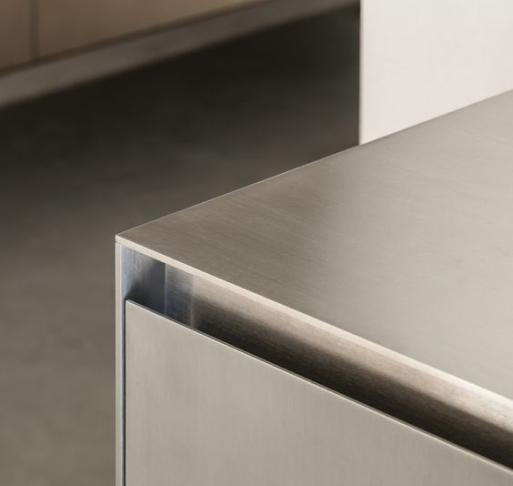 Technical Search Engine Optimization
Technical search engine optimization should be trusted to a skilled SEO services provider because of the complex nature of the process. This level of SEO involves a number of technical objectives, such as site indexing, building a sitemap, analyzing site load speed, and creating a crawl budget. Technical SEO services are a backend process that goes far beyond tweaking the onsite content and metadata. However, each step is critical to fetch the best site rank on search engine results pages possible.
What is it like to work with our
SEO

agency?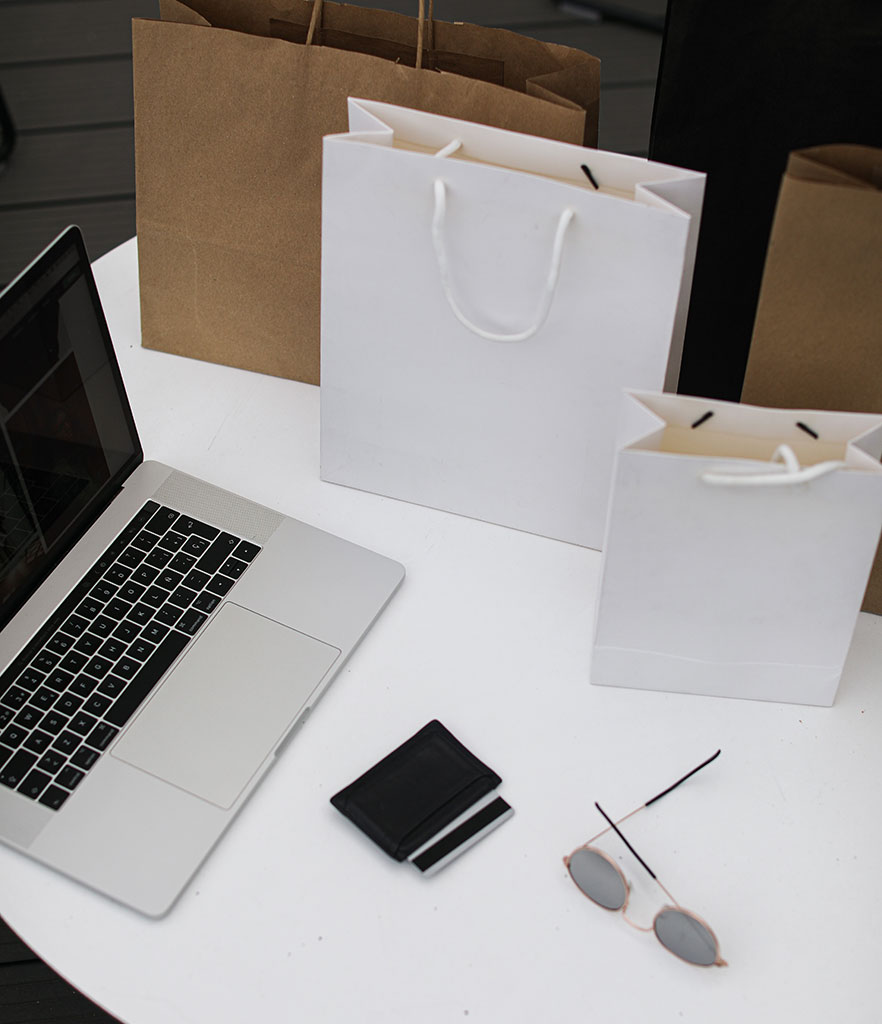 Our Team
At Deesse Media, we've got a proven track record of results and a long list of happy clients in Los Angeles and beyond whom have trusted us with SEO services.
Our SEO services customers tend to make it on the first page of Google because they rank so well for keywords with even the biggest search volumes.
Great SEO companies are data-driven and transparent, but creative enough to set your company apart from everyone else. That's us.
Search engine optimization also offers measurable, valuable results. When you work with an SEO agency like Deesse Media, we don't just up your content marketing strategy and leave you wondering if anything has changed.
We send monthly reports that give detailed insight into website visibility and how it has changed and how much traffic your website is getting. This way, you know how an SEO strategy is working, you can see what needs to be improved, and you always find yourself armed with the knowledge that can better your business.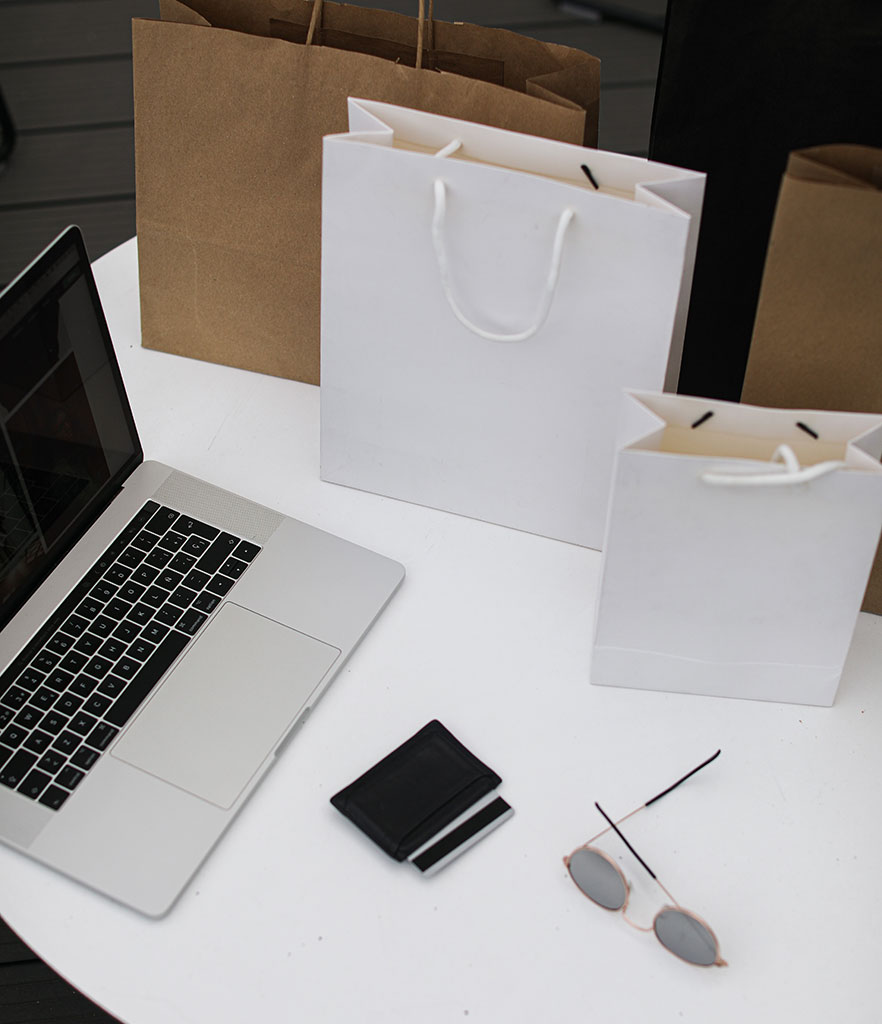 Our Team
Our
Process
Research & Benchmarking
Keywords Research – We start with a number of people who search for the services you offer and which keywords they are most likely to use. This allows us to estimate your website traffic.
Competitors Analysis – We define your competitors before looking at what those market players have done to beat others and achieve ranking on the first page of Google. This included looking at how many pages and backlinks they have and the types of content they publish. This allows us to understand how big the gap is and how long it would take you to catch up.
Site Audit – If you have a website, we perform a technical SEO audit of your website to identify errors and crawling issues that prevent you from being discord by search engines.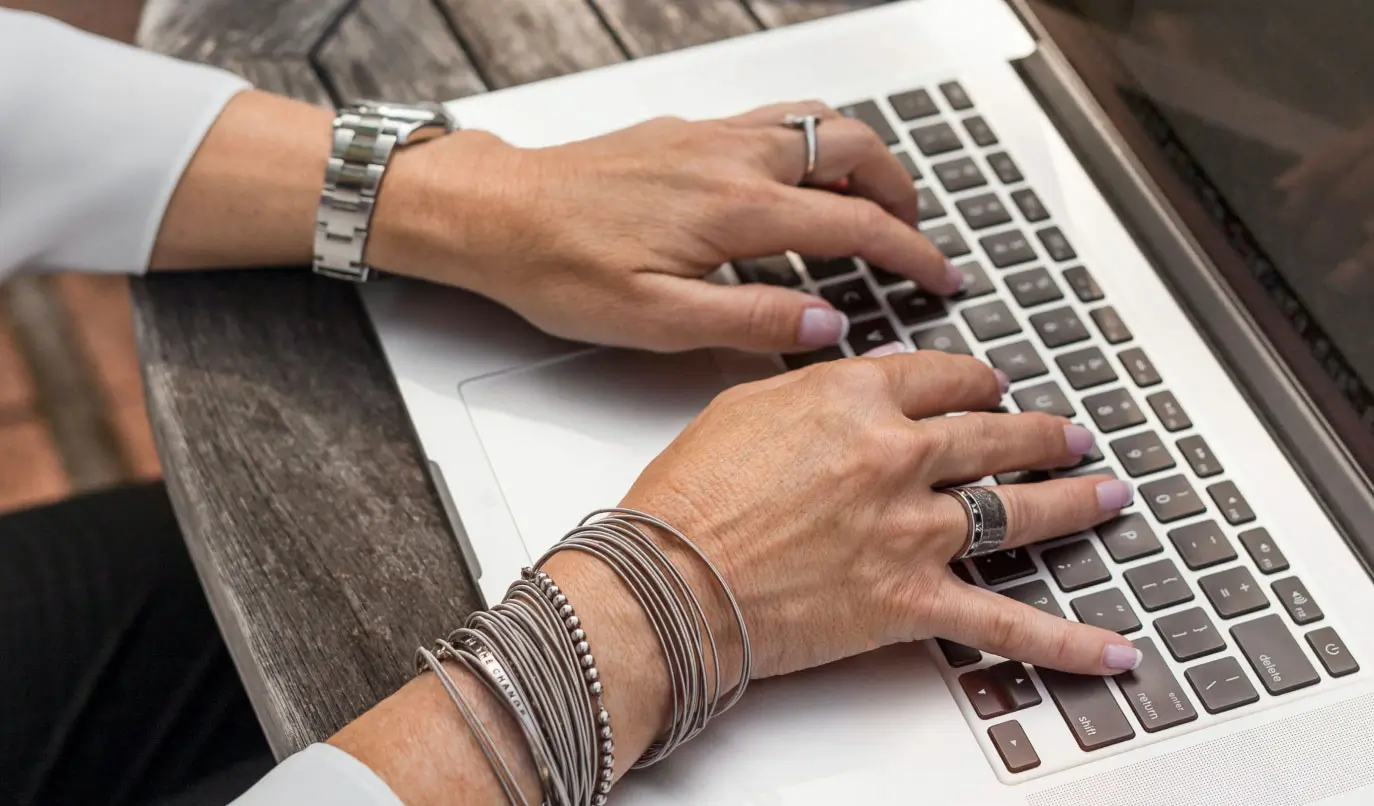 Building a strategy
Based on research, benchmarking, and competition, we develop a comprehensive SEO strategy to efficiently and cost-effectively increase brand awareness, generate leads, nurture leads into customers, and ensure customers are delighted to interact with the brand experience you've created.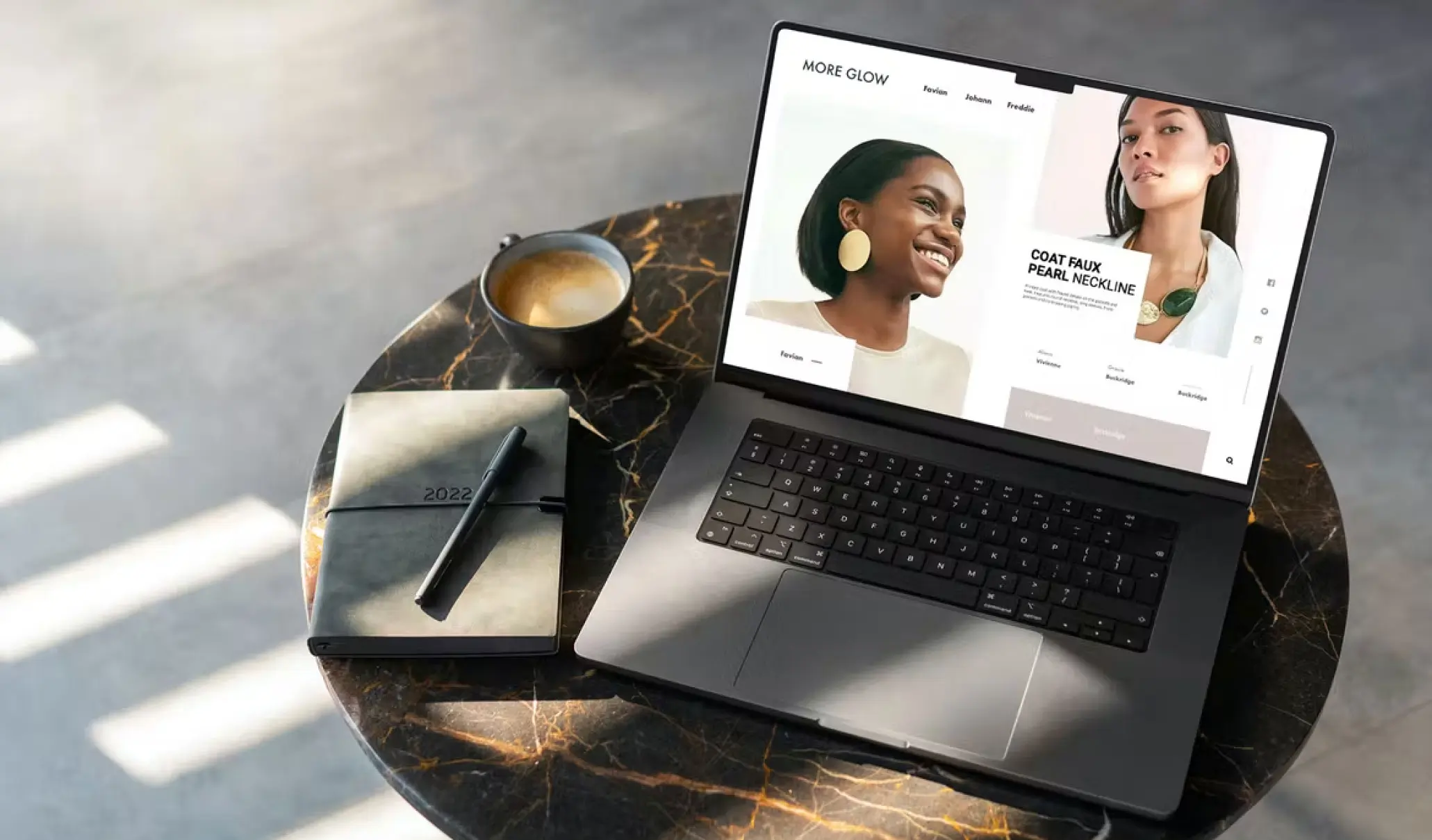 On-Site Implementation
Next, we implement the SEO strategy we've created, ensuring that all pieces work together to achieve the clearly-defined goals we've established for the Internet marketing plan. This includes:
Navigation and UX improvements
Title tags, meta descriptions, and alt img attributes
Page headers, inner linking, and an on-page copy (content marketing)
Microformats and rich snippets
Ccross-browser compatibility
Technical optimization: Verifing that pages are cached properly, optimizing the source code for fast load times, crawling, and accurate indexing, evolving and maintaining the sitemap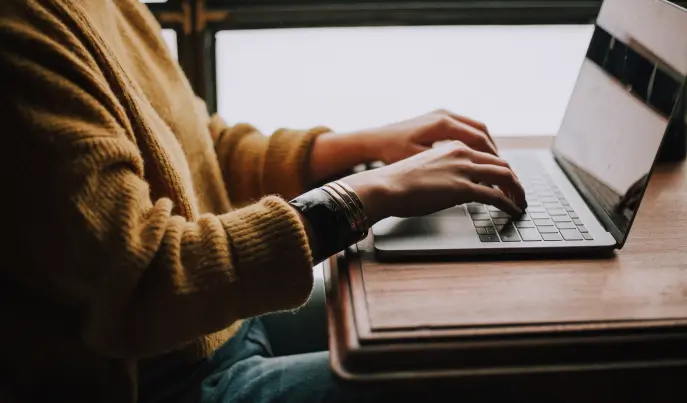 Off-Site Optimization
Online public relations and link-building targeting media outlets and bloggers, social media for SEO, mid-level websites.
Citation building, to help with establishing industry and topical expertise for your company.
Analytics
We track customer interactions and performance so that we can test, adapt, and optimize to maximize the return on investment we achieve for our clients. This includes:
Conversion optimization and A/B testing
Search engine results pages metrics influencing (click-through rates, bounce rates, tracked time on the website).
Content optimization (based on user-behavior metrics)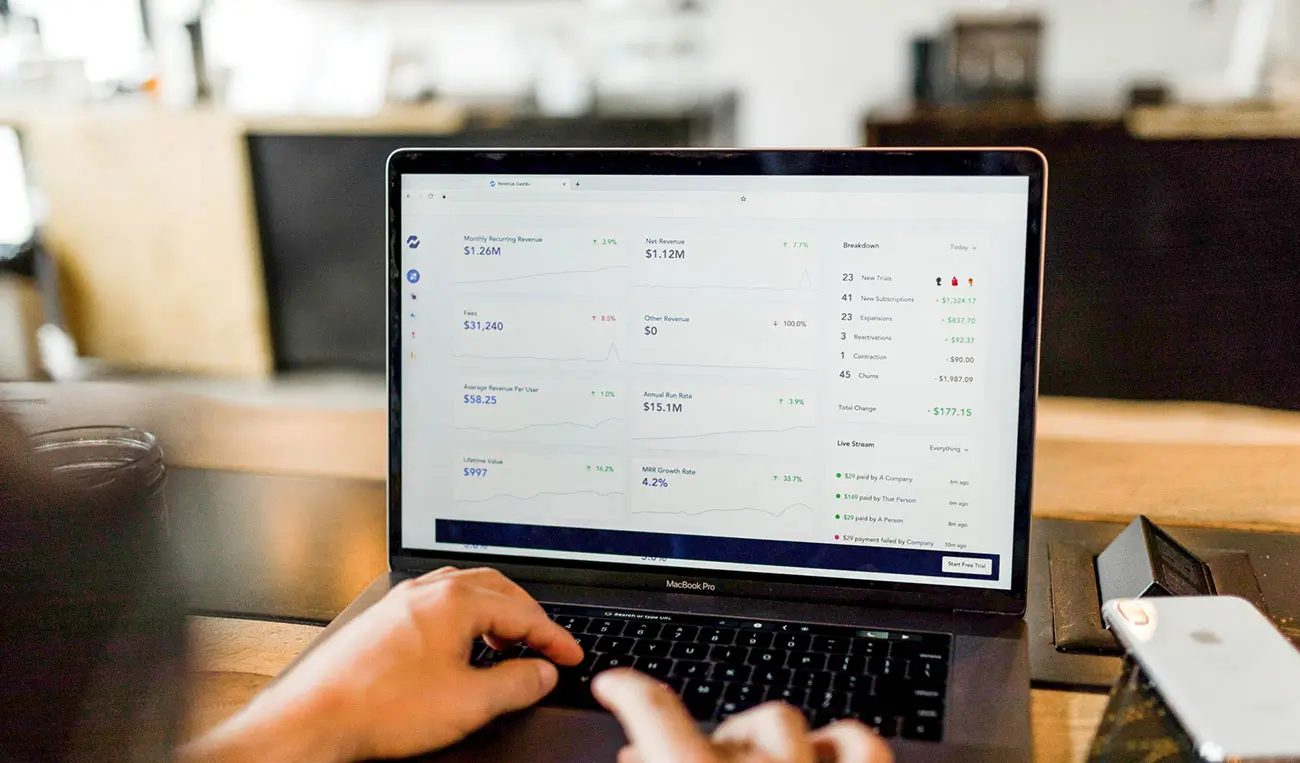 What Does
Local

SEO Do for My Business?

While traditional search engine optimization places you in the position to be found by a broad consumer base, local SEO services are all about reaching those targeted customers/clients in your area. Consider these two facts:

76% of people searching for information on a mobile device are looking for a local business
28% of searches for a local business will result in a sale
While traditional marketing efforts like radio or TV adverts could do your local business some good, the bulk of people search for information about local businesses digitally first.

As much as 80% of potential local customers could be lost if you don't have a website. And if you don't utilize local SEO and search engine marketing to get your Los Angeles business noticed, your efforts to even build a site can be in vain. Great SEO companies and SEO services can take whatever website you have, improve your content marketing and SEO strategy, and get you real-life leads to your brick-and-mortar place of business.

When you work with an SEO agency to improve local SEO, several steps are taken as part of that process. A few things the SEO agency will do include:
Submit the website to local online directories to enhance searchability and brand authority
Create opportunities for reviews and testimonials for reputation management
Follow the best practices for registering the business with Google My Business
In the end, SEO services will poise your business as a recognizable, familiar brand online, while also making sure customers can find you when searching for your product or service.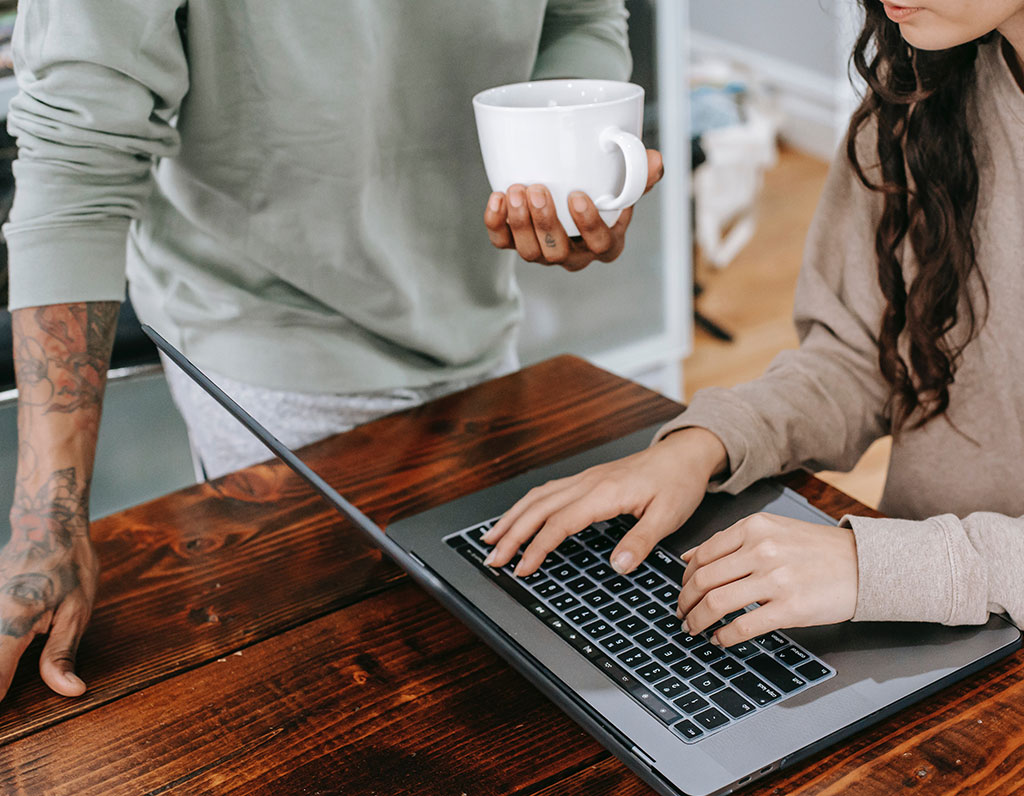 FAQ
What SEO best practices does your SEO agency follow?
At our SEO agency, we follow a number of best practices when it comes to search engine marketing and optimizations, including:
Writing for actual internet users and not search bots
Consistency with building brand presence, such as updating the blog, being active on social media, and replying to testimonials and reviews
Working with local media outlets and channels to enhance brand awareness
Complying with search engine requirements
Continually honing a good understanding of user search intent
How does an SEO agency perform SEO analysis?
SEO analysis is a core part of SEO services that can include a number of different analysis methods. A few examples include measuring keyword performance, performing a technical audit, doing competitor research, and conducting a domain authority audit.
How do I get a free SEO audit from Deesse Media?
If you're interested in working with our SEO agency, we offer a free SEO audit for those who sign up for our Rome service package or higher. This audit is designed to help us pinpoint weak areas and determine what types of SEO services you need the most.
What are on-page SEO services?
On-page SEO services include:
Website structure improvements
Image optimization for search (ALTs)
Optimization of page headers and on-page copy
Optimizing microformats and creating rich snippets
Creating and maintaining a keyword map
Optimizing search results URLs
Pagination optimization
What are off-page SEO services?
Off-page SEO services are objectives that make your brand more discoverable and trustworthy by using off-site strategies. For example, online public relations and reputation management, off-site link-backs, and citation building are all used as part of off-site SEO.
Why opt for professional SEO services instead of DIY?
Professional SEO services tackle every aspect of search engine optimization. When you hire an SEO agency, you are getting a team of experts to take care of everything from on and off-page SEO to technical SEO. No one person can navigate through all the complexities of the process effectively.
SEO ranking is a process that involves using visibility metrics to make sure your website is ranking at the top of search engine results pages. An SEO agency will look at how many keywords are on the first page of your website.
What SEO packages are available from Deesse Media SEO services?
We offer several levels of SEO services, including:
Berlin – $1200, $600 our flat rate fee (10 hours of work) + $600 client's budget for on-page copy/technical optimization/link building
Rome – $1700, our flat rate fee for 15 hours + $800 client's budget for on-page copy/technical optimization/link building
New York – $2500, our flat fee for 20 hours + $1300 client's budget for on-page copy/technical optimization/link building
London – $3000, our flat fee for 30 hours + $1500 client's budget for on-page copy/technical optimization/link building
For the $1500+ client budget for on-page copy/technical optimization/link building, reach out to us for a custom SEO services quote
How long does it take to see results from search engine optimization?
The average time to see a difference after working with an SEO agency is about six months. However, several factors affect the timeline when it comes to measurable results. For example, competition, how big the gap is between you and your competition in terms of search engine optimization, and even ad budget can all make a difference.
How can we help you beat competitors as your chosen SEO agency?
When you work with Deesse Media for SEO services, our team performs an in-depth evaluation of your direct competitors. We examine what they have done with search engine optimization and work to make sure your SEO strategy is far better.
Organic SEO is a phrase used to describe natural site ranking that is not associated with paid advertising. An SEO agency uses proven strategies and methodologies to help brands achieve this organic SEO.
How do SEO companies create an SEO strategy?
An SEO agency creates a game plan for about 6 to 12 months. This SEO services game plan for search engine optimization includes researching target intent, competitors, and relative keywords. Then, a comprehensive strategy is built for on-site optimization, off-site optimization, content marketing, technical SEO, and link-building.
What is a search engine optimization expert?
A search engine optimization expert is typically an individual employed by an SEO agency that provides SEO services. SEO specialties can range depending on the professional. This professional may be a skilled technical SEO expert, proficient at link-building, or adept as a data analyst to evaluate traffic, keywords, and intent. Copywriters may also be considered SEO experts and are a critical part of SEO services.