Online
marketing
Our online marketing agency in Los Angeles, CA has the tools, skills, and track record of getting measurable, meaningful results for customers you need to win at online marketing and business.  We've got a proven track record of results and a long list of happy clients whom have trusted us with their online presence. Our customers tend to make it on the first page of Google because they rank so well for keywords with even the biggest search volumes. Not to toot our own horn, but we've worked hard to be recognized for our superior SEO services. 
Online Marketing, Why Bother?
Today, most of your customers find little separation between doing business online and in real life (IRL). What starts online most often ends with an in-person visit. Or… if you do online marketing well, it continues online even after you provide the service.
It doesn't matter what type of business you run. The customers you're trying to attract are spending massive amounts of time online. 93% of online experiences start with a Google search. 8.5 billion Google searches happen every day.
While online, your target customers are checking reviews, searching for specific product answers, interacting with branded content, getting customer support, and viewing online ads.
Online marketing allows you to reach these individuals where they spend their time. You connect with them in those moments when they're figuring out what they need, why they need it, and who to buy it from. Without online marketing, your competitors earn this business instead.
Our online marketing agency can help you systematically and reliably:
Generate brand awareness
Build trust
Increase website and foot traffic
Convert high-quality leads
Retain customers
You don't have to take our word for it. We'd much rather you heard it from our customers. Los Angeles-based businesses needed — but lacked — an online presence. Our online marketing agency built that presence around their business. Theirs isn't an isolated experience.
Online Marketing Channels: Where Online Marketing Services Get Things Done
When many think of online marketing, ads come to mind. But doing online marketing with ads alone doesn't work. If consumers can't find you on other critical channels, they go elsewhere. Online marketing services help you build a presence across the channels that lead to business success like:
Directories, News Outlets, Blog Mentions, Reviews: Build a strong brand reputation on websites your customers trust. Generate valuable links that potential customers follow straight to your website.
Content Marketing: Content marketing generates 3X the leads for 62% less than traditional marketing alone. Engage customers with high-value, helpful content, leverage that content to build trust, authority, and high-quality leads. Use content to guide visitors through the buyer's journey from awareness to loyal customer.
Social Media Marketing: The average person spends over two hours a day on social platforms. Use a mix of paid and organic social media to earn a following of engaged individuals who want to share your brand with others. 54% of social media users research brands during their social media time.
PPC (Google Ads): Engage and reengage prospects and customers to generate revenues and increase customer lifetime value.
Search Engine Optimization (SEO): 53% of traceable online traffic goes through Google. The average Click-Through Rate for the website in the number one position is nearly 27%. Our online marketing agency helps you increase your ranking in the most important searches for business success, driving more high-quality traffic to your site. We helped a dog training academy increase search results by 1,865.93%.
Important Numbers
Did you know 65% of people search for something on their phone first when they want to buy something? 79% will take meaningful online steps toward becoming a customer before making that purchase. 45% of people buy goods and services online that they will then receive in person.
Online and in-person are one continual and coherent experience. If you run a business, your online presence matters. Our Los Angeles online marketing agency can help you get real world results through online marketing.
How Do I Beat Better-Ranking Competitors?
Here's where the rubber truly meets the road. Maybe you have a fellow Los Angeles company that has a similar service offering as you. Perhaps they are beating you to the top of a search results page.
If you want to beat better-ranking competitors on Google or otherwise, every aspect of SEO matters.
You can both be fighting to rank for the same or similar keywords, so you have to do it better than they do
You can both be fighting for online reviews, so you need more than they do
You can both have similar content offerings, so your goal must be to offer more value through content marketing than they do


Beating a competitor is not always easy, but with a great SEO company guiding you, you can get a better rank than your competitor.
How Our Online Marketing Agency Works
Our online marketing agency employs data and research to build and implement an effective online marketing strategy for your unique business.
Research
Benchmarking
Competitors Analysis
Building a Strategy
Implementation
Monitoring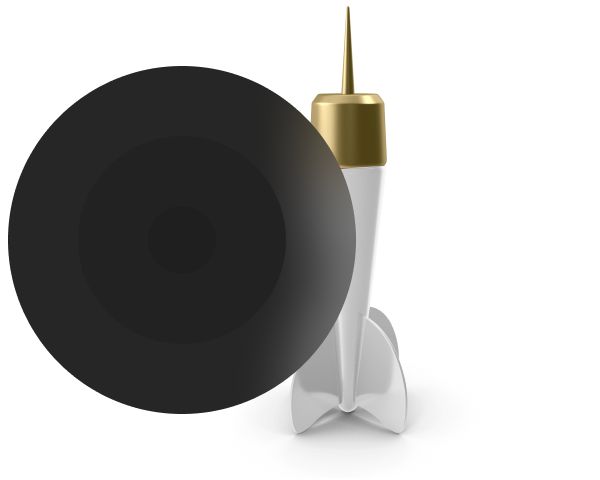 Research
We research your target audience, what they need from you, how they make decisions, and how they find the services you offer. We gather additional data on the market, industry, messaging, and business landscape. This helps us determine which marketing channels are most important for your business and how to approach those channels to meet business goals.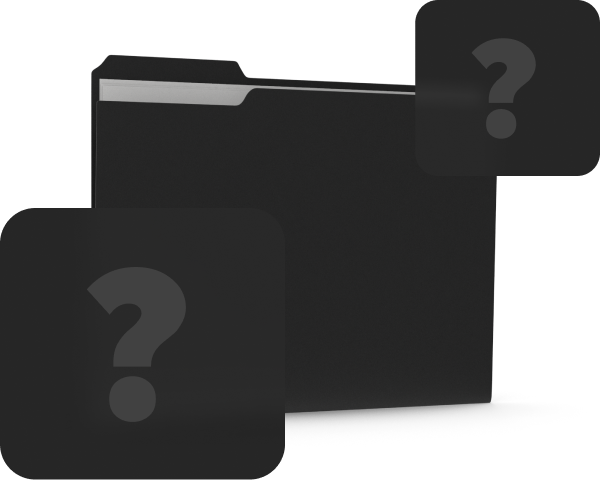 Benchmarking
Benchmarking shows our online marketing agency what's possible within your industry. How much traffic should you be getting daily and what percentage of those visitors should become leads and paying customers? It's important to note that benchmarketing is only a starting point. Through online marketing services, we'll work to beat the benchmarks. But we must know what they are to start.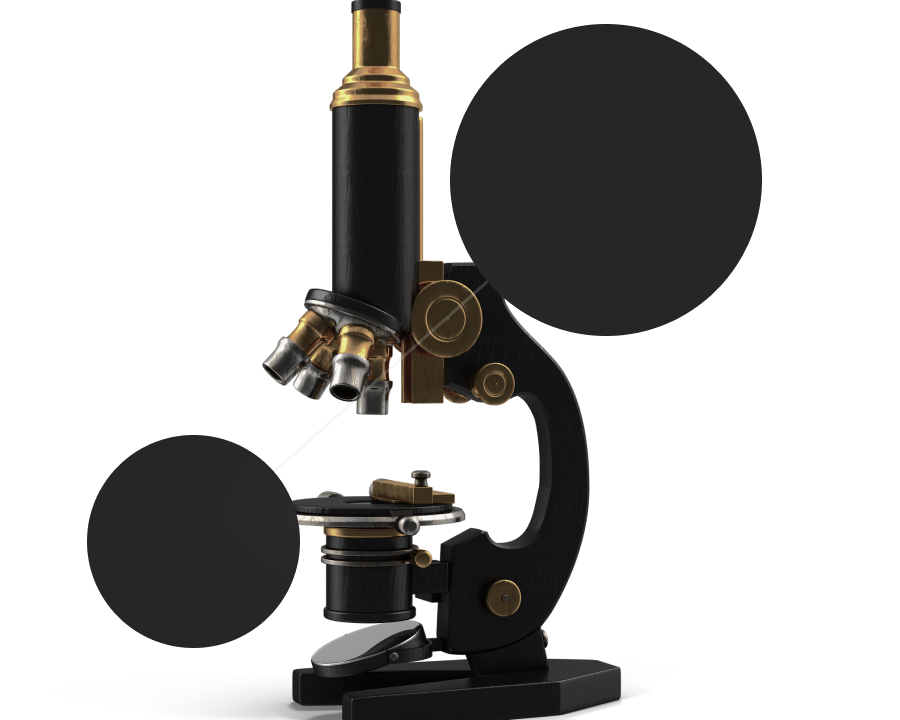 Competitors Analysis
No business operates in a vacuum. It's critical to understand the competitive landscape, which includes both companies that sell what you do and those alternatives customers may choose instead. How are competitors reaching customers? What do you need to do better to increase your marketshare?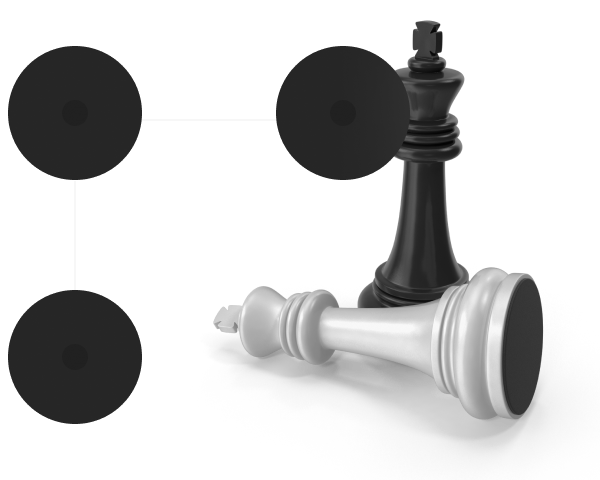 Building a Strategy
Based on research, benchmarking, and competition, we develop a comprehensive strategy to efficiently and cost-effectively increase brand awareness, generate leads, nurture leads into customers, and ensure customers are delighted to interact with the brand experience you've created.
Implementation
Next, we implement the strategy we've created, ensuring that all pieces work together to achieve the clearly-defined goals we've established for the marketing plan.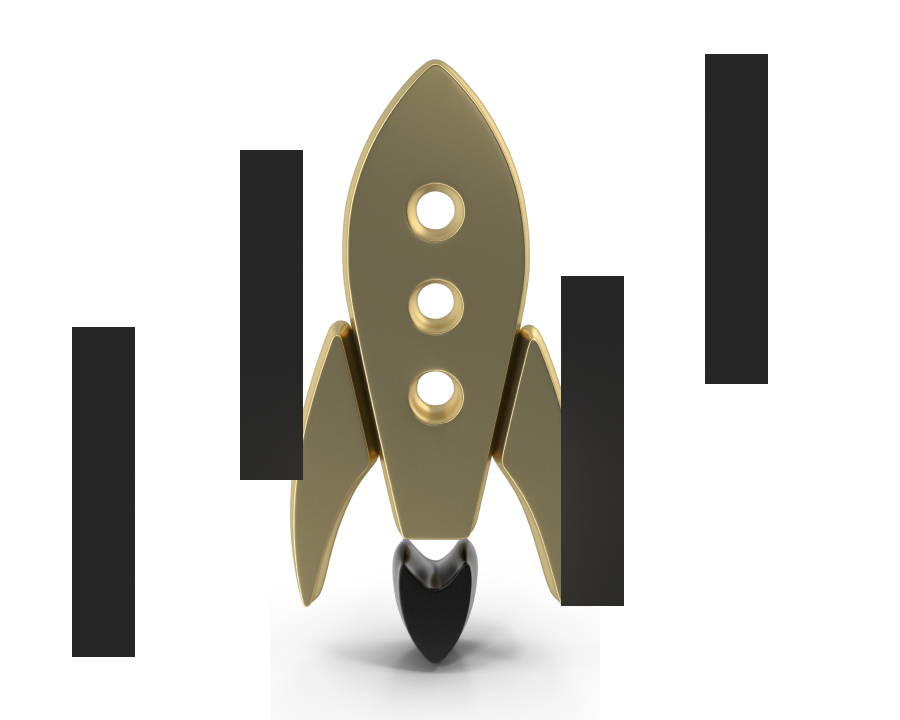 Monitoring
As your Los Angeles online marketing agency, we track customer interactions and performance so that we can test, adapt, and optimize to maximize the return on investment we achieve for our clients.
Want more website traffic that turns into customers?
We've got a proven track record of getting results for a long list of happy clients in Los Angeles and beyond. They've trusted us with their online presence. They know we are data-driven and transparent about what we do. What could building an online presence do for you? Check out our Delta K9 Academy in Los Angeles case study to see what's possible.
Testimonials
Neev Kugel
My name is Neev Kugel and I'm the owner of Oasis Builders. I got acquainted with Deesse Media roughly four months ago through a referral of a friend who hired them to assist them with their marketing needs. At the time I was looking to re-do our website, come up with a marketing strategy to allow my company to grow organically as well as focus on my SEO needs. We just launched our website roughly about two weeks ago and the results have been amazing. We've got an inflow of inquiries and compliments of how nicely the website was done. A lot of good things have happened since then.
In terms of our marketing strategy, I can genuinely say that I felt like I was being walked hand in hand and I had a partner on my side to really guide me and tell me what are the things we need to focus on. The experience was nothing short of amazing. In terms of communication, we always had someone available to us. If we had a question, someone had an answer. Our experience with Deesse Media has been exceptional and they've assisted us in ways that I can not even explain. I strongly recommend them and I know that if you choose to hire them you are going to be extremely happy.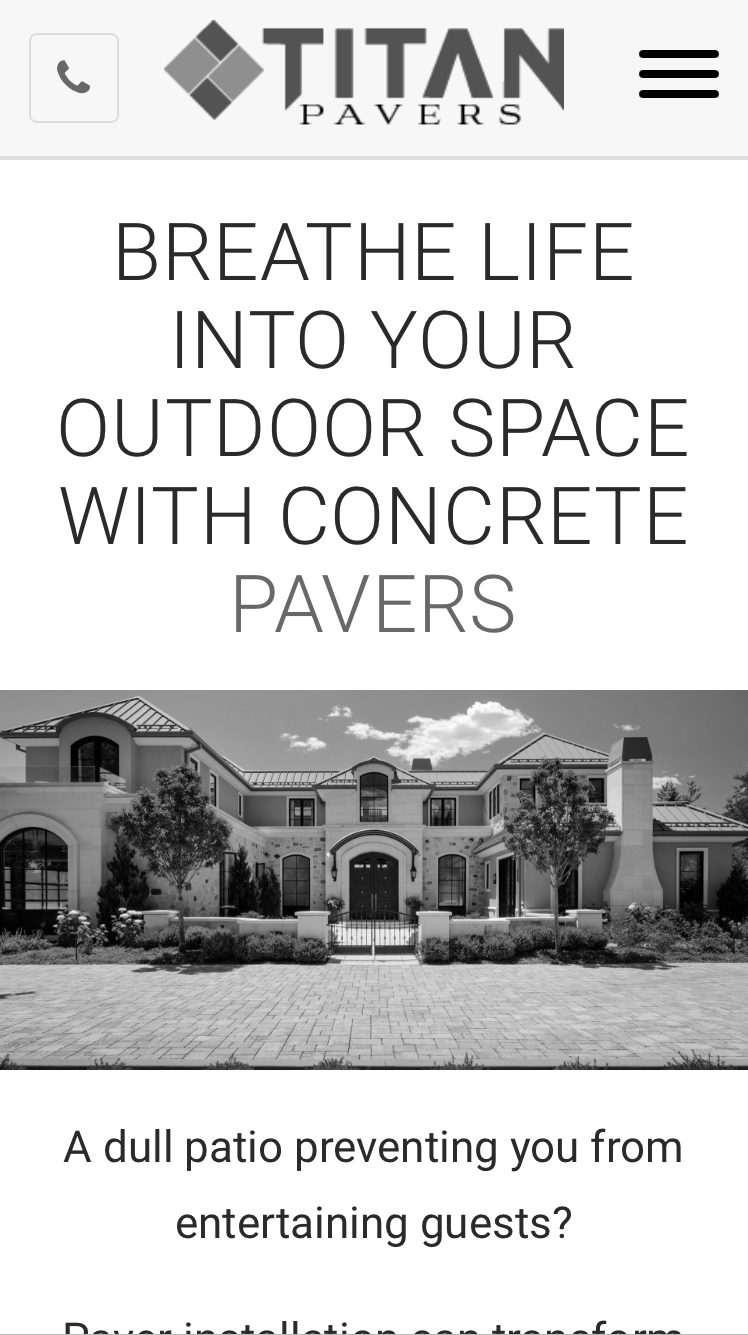 Max Nottingham, Titan Pavers
Our website was very outdated. With more competition coming into play, we needed help with redesigning our website and bigger online presence. We did complete rebranding from choosing new colors to taking new pictures, videos, and before and afters. We were not on the first page go Google before and Deesse Media helped us with that. It took about 3 to 6 months to get to that point. We're now number 1 for keywords related to our business.
I'd recommend Dessee Media to everybody that I know to help with their business and grow online. They helped our business a lot. We're generating way more income than we generated before. Thank you, Deesse Media!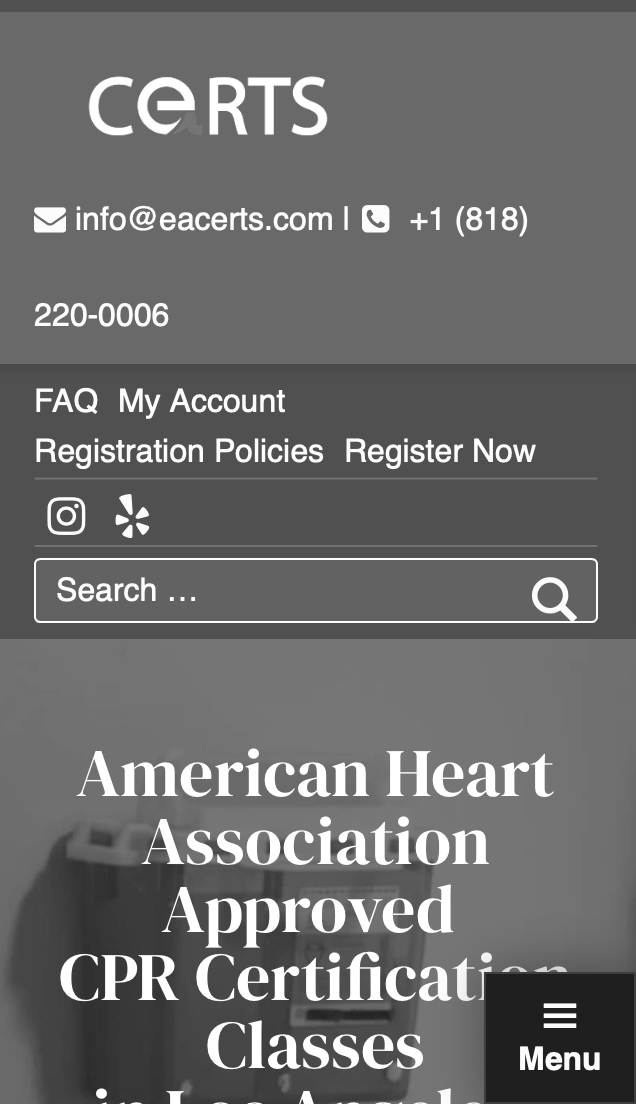 Mike Zakaryan, CPR School
After establishing business, I did diligent online search looking for the best online base providers and came across Deesse Media. After consulting a couple of their customers, I confidently approached them. The website that Deesse Media built reached and exceeded our expectations. With their help, now our customers are able to see available dates for specific classes and times the classes are offered at. They're able to create an account, sign up for a specific class or classes and proceed to making the payment with the secured payment option.
I would definitely recommend Deesse Media for all your business needs. Deesse media helped us grow our business by being more visible online and we are now on the first page of the most popular search engine!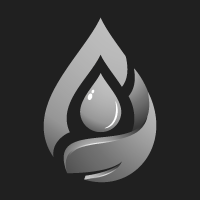 Vince Kach, GlobalEco BioScience
Incredible people! Enjoyed every moment working with these bright individuals. My website looks astonishing, but what surprised me the most was the level of support these guys provide! Definitely recommend this place. Fast, knowledgeable and simply beyond competition!