website
development
Yet to create a business website for your company? If so, the time to make the change is definitely now. Your business website serves as a critical hub for information and sales leads, but only when the business website is done right. At Deesse Media, we're the professionals you need to create a business website that works hard for your business. 
Why Every Business Needs to Create a Business Website
Whether you are a local Los Angeles business or a fully online eCommerce operation, a business website is one of the most valuable investments. When you make a business website, you are creating a platform where your online presence lives and feeds information to your target audience.
A website is out there working hard to make your business visible even when your real-world business is closed to the public. Around 90 percent of people turn to the internet to get information about a business. If you don't have a business website, you can disregard a lot of potential customers.
Why Choose Us to Create a Business Website for You
From financial agencies and non-profit organizations to construction companies, Deesse Media tackles business website design for clients in a vast collection of industries in Los Angeles.
When it comes to creating a website for your business, we understand why your preferences and ideas are important, so we offer personalized services and an individual approach. We encourage your involvement by offering style guides for each project, so you can choose things like typography and colors.
When you entrust the monumental task of creating a website for your business to us, we want you to be perfectly satisfied with the result. So much so, we offer on-demand training, which includes tutorial videos on how to alter or maintain your new website for the long term.
Website Builder vs Custom Websites – Pros and Cons to Consider
Did you know that less than 64 percent of small businesses actually have a website? Even more concerning, 58 percent of small businesses intend to build a website of their own. Most will take the route of using a DIY platform that offers a website builder or template.
While these DIY website builders can sometimes yield nice results, they also have their shortcomings. Let's take a look at the pros and cons of website builders versus custom website building with a pro.
Pros
Cost – Some are cheap, but you do have to pay extra for hosting and plugins
Flexibility – Can be good for a range of different types of basic websites
Cons
Limited templates – You usually have a limited number of site templates to choose from
Not good for complex websites – Limited setups and options means complicated sites simply don't function well
Lack of guidance – With no experience, building a functional website is hard to do
Risk of costly mistakes – Slow loading, dysfunctional plug-ins, and more can breed distrust
Little to no help with SEO – SEO gets your website in front of your target audience
Our Web Development Process
In a sense, the best business websites are like a well-functioning city. Just as a well-designed city requires a lot of planning and research, it takes the same to make a business website. Here's a look at our process at Deesse Media. 
Research, Benchmarking, and Competitor's Analysis
Semantic Core and Site Structure 
Prototyping 
Creating the Moodboard 
Conceptualization 
Mockups 
Front & Backend Development 
Content Population 
Onsite SEO & Analytics Setup 
Launch & Quality Assurance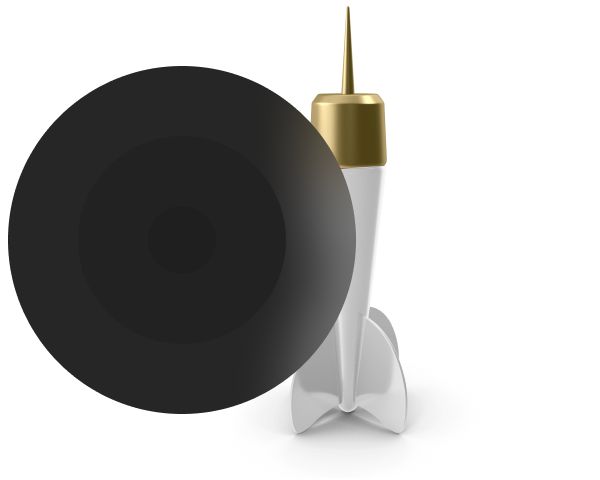 Research, Benchmarking, and Competitor's Analysis
Websites start with understanding how people search and what they're searching for. We identify key phrases, determine how often they're Googled, and research how top competitors use that information in their pages. We also analyze competitor's backlinks and page structure to understand why they're coming out on top. The best business websites show first to the customer, so we don't waste any opportunity to help you climb as quickly as possible. Bottom line: We find out what customers are searching for. We focus your content on top inquiries so you don't miss out.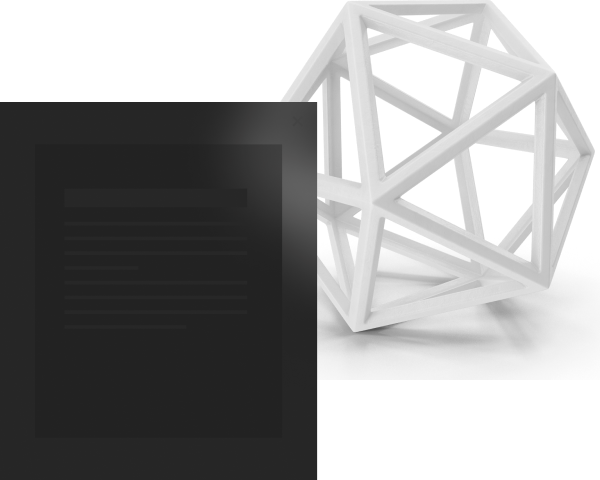 Semantic Core and Site Structure 
After refining our queries by categories, we integrate a semantic core that will drive traffic to the page. Website design has everything to do with how people understand a company or brand. If it's unclear what a company does or the pages and content don't have a logical flow, it will quickly cause visitors to lose interest. We ensure your URLs are loaded with the most popular search terms while highlighting searches with smaller volumes. This information will dictate how and where new content should be added to the site.
Prototyping 
From design concept to content, samples let you quickly assess how the website creation process is coming along. We're big fans of prototypes because they give clients a clear indication of how their brand is being portrayed and what information is being placed 'above the fold'. We use the semantic core to customize pages and ensure visitors get the basic information at a glance. From there, they can scroll down to get additional details and answers to their questions. This is the best way to hook prospective customers, particularly those who are unfamiliar with a company. Once our client approves the prototype, we're ready for the next step.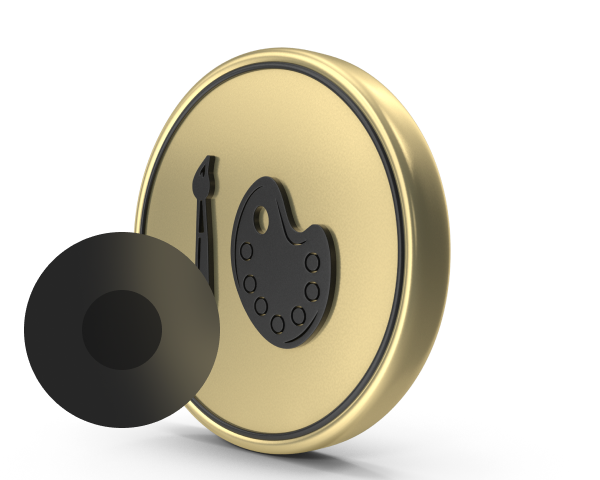 Creating the Moodboard 
The visual elements of a website create a mood for the visitor. Our moodboards give the client a feel for what their future site will look like. Before diving into what color code to use or how large the graphics should be, we first consider the larger goals of the website as well as the demographic. We can also take into account different searching intentions as well. For instance, a toy retailer may want two different moodboards for kids or parents searching for products as opposed to serious collectors. It's our goal to evoke the right emotions, so your visitors are motivated to take the next step.
Conceptualization 
During this stage, we provide clients with 2 – 3 visual concepts for them to choose from. There's an art to virtual design these days, particularly as the internet becomes more competitive. If websites are stodgy or otherwise appear unwelcoming, it doesn't take much for visitors to move onto the next one. This is a chance to discuss whether the individual graphic elements are portraying the brand in the best possible light. It also gives everyone involved the chance to review key takeaways of visitors. Whether the site is supposed to inspire or reassure, the concepts can help narrow down the proper ways to send that message.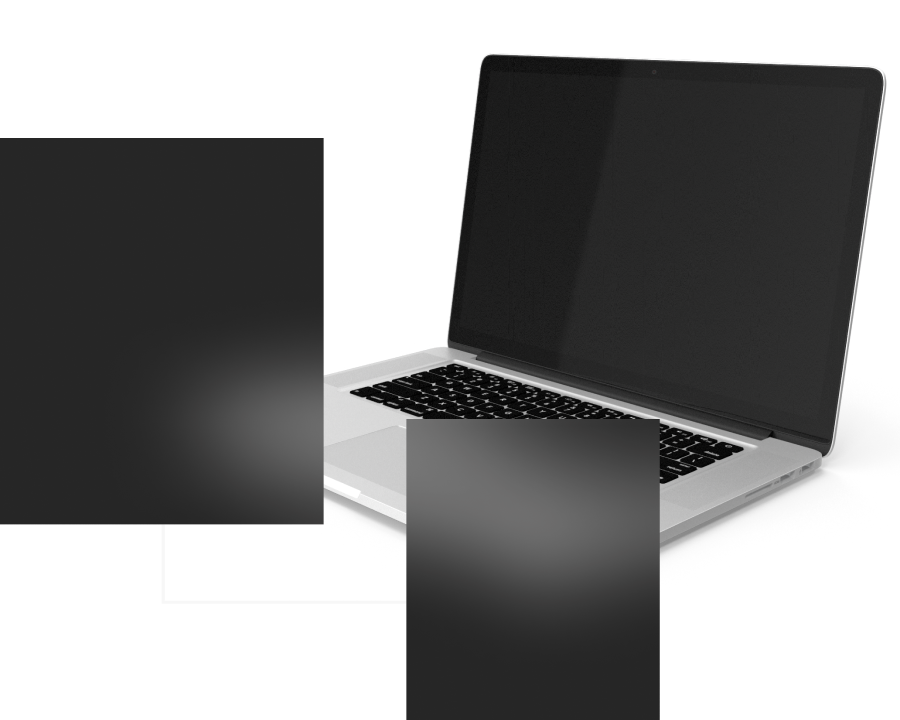 Mockups 
Once a client chooses a preferred concept, the mockup phase delivers a full view of what the site will look like. If you're creating a website for your business, this brings all the above steps together to give you an idea of how your information is organized, how visuals appear, what font is being used, and whether the images are as clear on one device as they are on another. As clients comb through everything from the use of italics to the overall effects of the color scheme, they have a chance to make any last-minute changes to the final product.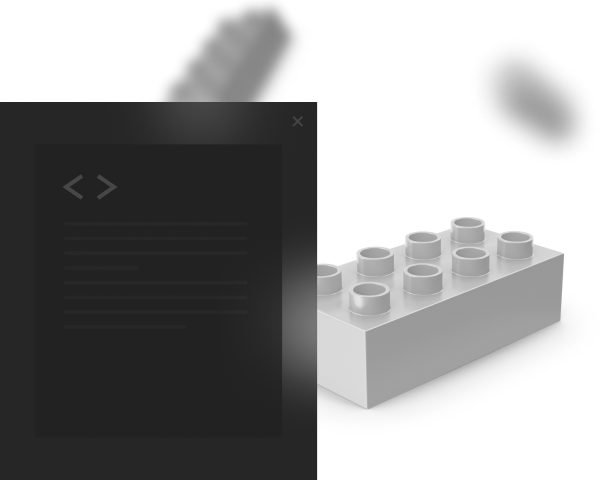 Front & Backend Development 
Front and backend development design the website so it's functional for both man and machine. The backend ensures that the servers can interact with the data and the frontend ensures that all the client-facing elements are picture-perfect. Now is the time to work out any potential kinks for visitors, so you can be sure you're interacting with as many customers as possible. We ensure load times are minimal and visitors can get from one step to the next without getting distracted or confused halfway through.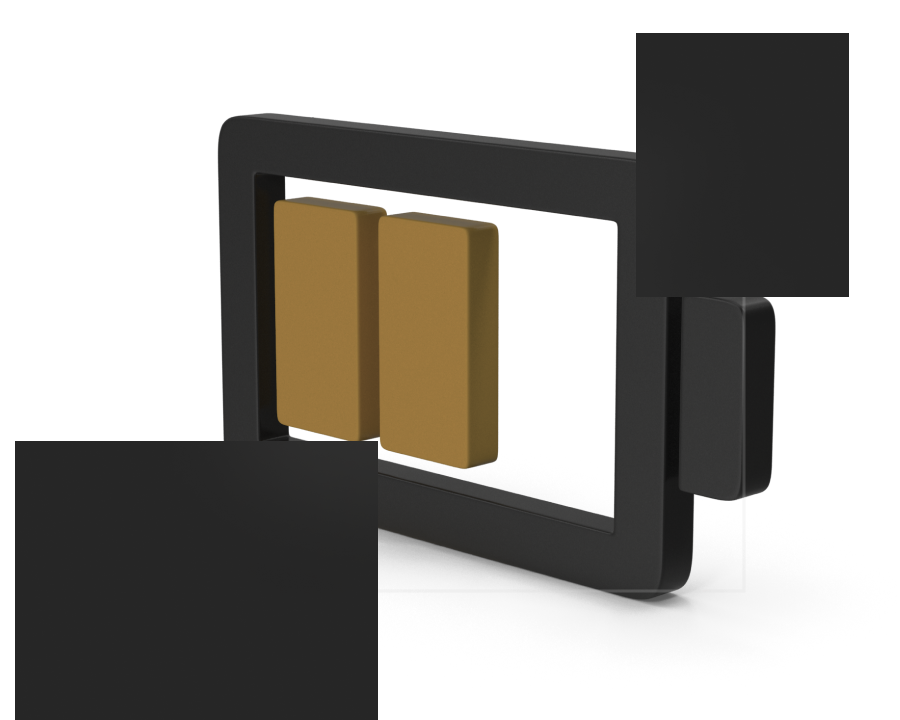 Content Population 
Content population refers to what your website is really saying. This isn't as simple as copying and pasting onto a web page. (There are plenty of sites that make uploading information a snap, but that's not where the real work is done.) This phase involves organizing, preparing, creating, and revising your content so that the message is clear. Before we upload anything, we take the time to really delve into what you're saying to the visitor. Since content is still king — whether it's video, images, or text — we aim to get as much information across as possible while still optimizing your page rank.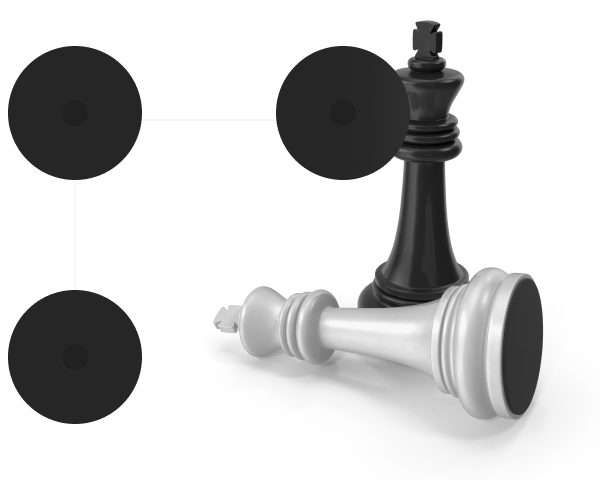 Onsite SEO & Analytics Setup 
Internal links, descriptions, titles, indexing: there are a lot of technical details that make for better website design. All your buttons have to work and all your headlines have to be relevant. Functional business website design means your most important pages need to take priority in a Google search and any duplicate content needs to be purged. Titles have to be short with keywords, images have to be compressed without compromising quality. This phase adds sitemaps and robots that will 'teach' search engines how to crawl, index, and load your pages for the best possible rankings.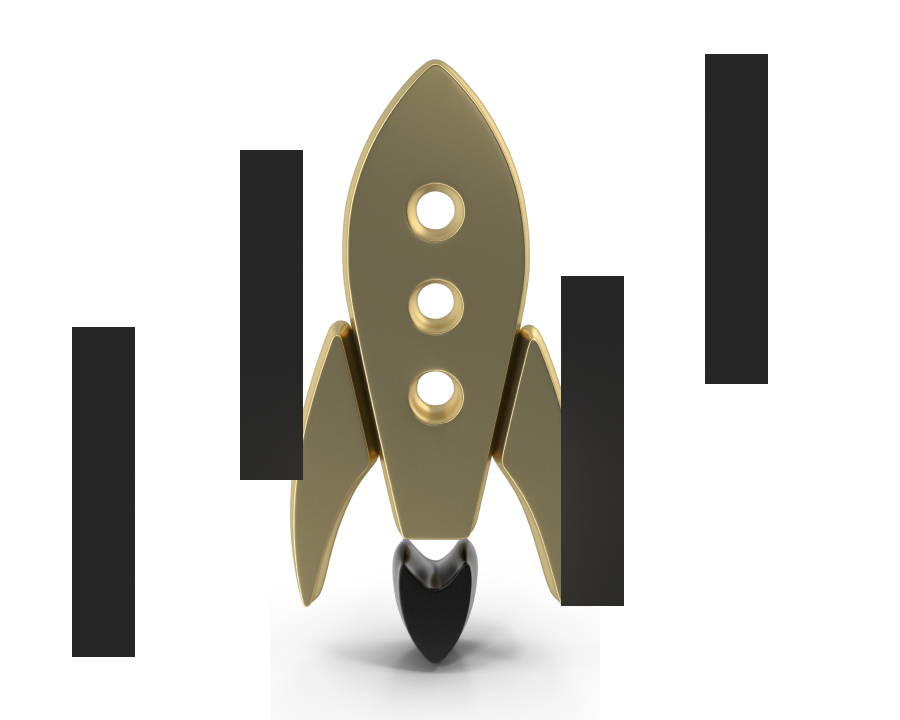 Launch & Quality Assurance 
The final steps to create a business website include migration to the hosting provider, introducing the website for indexing, and testing for quality assurance along the way. No matter how people are searching for or what device they're searching on, we ensure the launch goes as smoothly as possible. The early days of a website are critical to its success. If there are small issues at the beginning, we take care of them so they don't turn into bigger problems.
We create websites that turn traffic into leads
All of our websites are data-rooted and marketing-forward, with design holding a close second.
Website Development Pricing
Testimonials
Neev Kugel
My name is Neev Kugel and I'm the owner of Oasis Builders. I got acquainted with Deesse Media roughly four months ago through a referral of a friend who hired them to assist them with their marketing needs. At the time I was looking to re-do our website, come up with a marketing strategy to allow my company to grow organically as well as focus on my SEO needs. We just launched our website roughly about two weeks ago and the results have been amazing. We've got an inflow of inquiries and compliments of how nicely the website was done. A lot of good things have happened since then.
In terms of our marketing strategy, I can genuinely say that I felt like I was being walked hand in hand and I had a partner on my side to really guide me and tell me what are the things we need to focus on. The experience was nothing short of amazing. In terms of communication, we always had someone available to us. If we had a question, someone had an answer. Our experience with Deesse Media has been exceptional and they've assisted us in ways that I can not even explain. I strongly recommend them and I know that if you choose to hire them you are going to be extremely happy.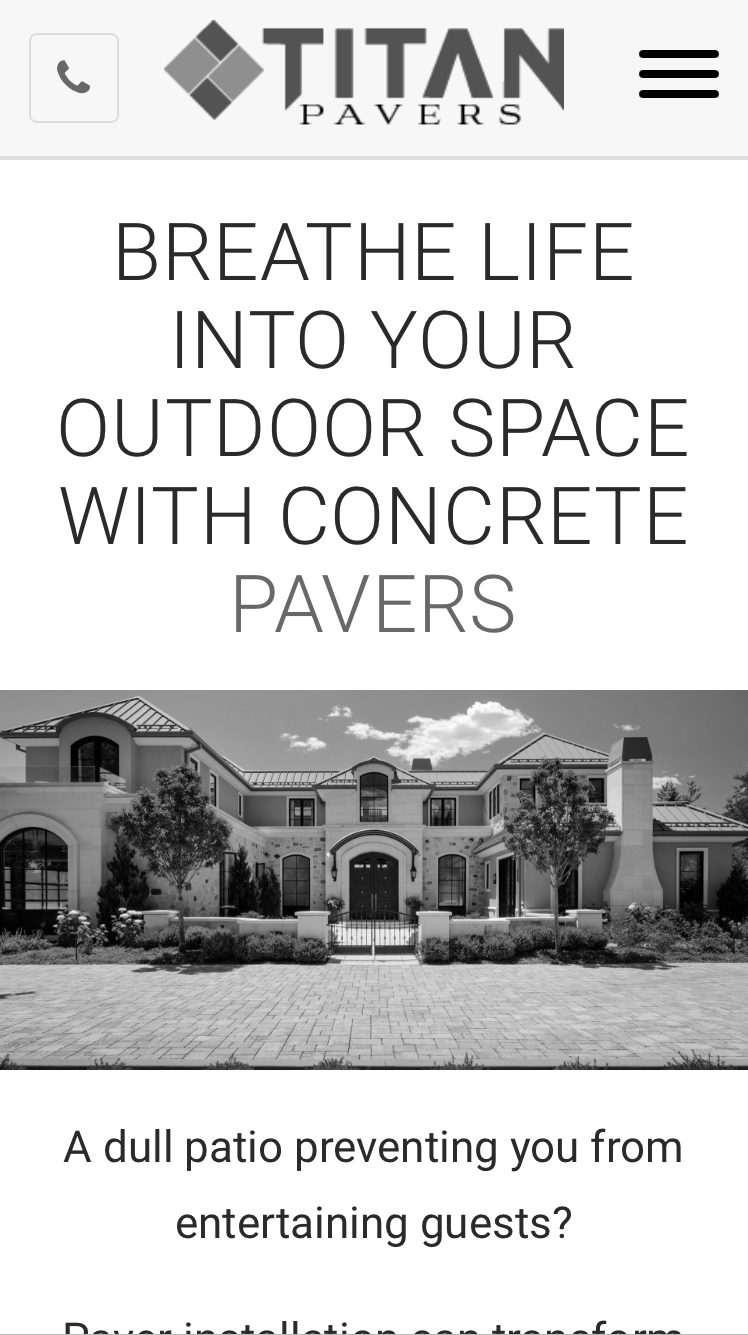 Max Nottingham, Titan Pavers
Our website was very outdated. With more competition coming into play, we needed help with redesigning our website and bigger online presence. We did complete rebranding from choosing new colors to taking new pictures, videos, and before and afters. We were not on the first page go Google before and Deesse Media helped us with that. It took about 3 to 6 months to get to that point. We're now number 1 for keywords related to our business.
I'd recommend Dessee Media to everybody that I know to help with their business and grow online. They helped our business a lot. We're generating way more income than we generated before. Thank you, Deesse Media!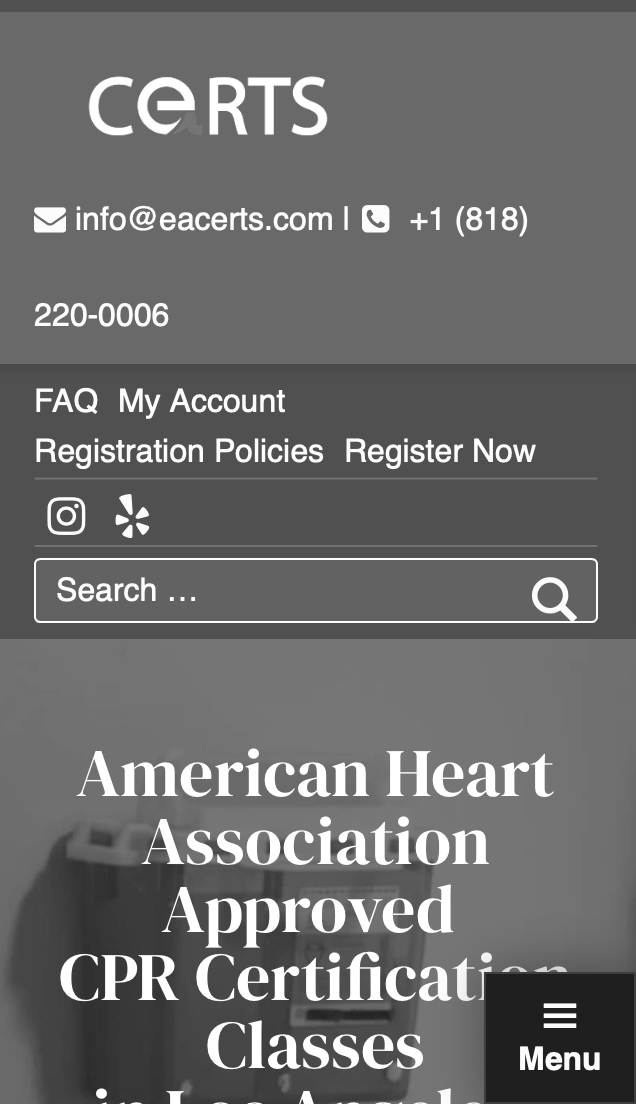 Mike Zakaryan, CPR School
After establishing business, I did diligent online search looking for the best online base providers and came across Deesse Media. After consulting a couple of their customers, I confidently approached them. The website that Deesse Media built reached and exceeded our expectations. With their help, now our customers are able to see available dates for specific classes and times the classes are offered at. They're able to create an account, sign up for a specific class or classes and proceed to making the payment with the secured payment option.
I would definitely recommend Deesse Media for all your business needs. Deesse media helped us grow our business by being more visible online and we are now on the first page of the most popular search engine!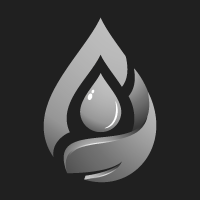 Vince Kach, GlobalEco BioScience
Incredible people! Enjoyed every moment working with these bright individuals. My website looks astonishing, but what surprised me the most was the level of support these guys provide! Definitely recommend this place. Fast, knowledgeable and simply beyond competition!